Digital Marketing Workshop
Digital Marketing Workshop
WHY SHOULD YOU ATTEND OUR DIGITAL MARKETING WORKSHOP? 

The workshop is designed for small and medium businesses who want to improve
their bottom line but do not have a formal sales  & marketing team.
Date:          Thursday 18 April 2019
Time:        09:30 – 11:30
Venue:      Auditorium – Florida Public Library, Roodepoort, Johannesburg
                    Corner of Church & 3rd Avenue, Florida, Roodepoort
Click here for map to Florida Library:
Cost:          R 750 (Includes: manual, refreshment + Private Consultation)
The importance of Digital Marketing
Could not be more emphasized in today's fierce and competitive economy as:
It connects Businesses and customers in an interactive and convenient way.
It helps the business owner to achieve the desired outcomes with limited capital.
It is an approach for business to generate higher revenue with low cost.
If a business is implementing digital marketing tactics, they will be able to directly compete with large corporations.
Digital marketing is an excellent source to develop customer's interest towards the business's products and services.
The benefits of attending: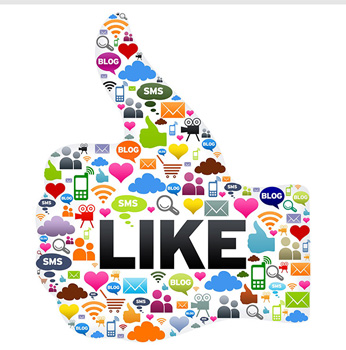 This workshop will not only enable you to widen your knowledge,
but also allow you to improve your online visibility and thus reaching your sales targets.
Venue: Auditorium – Florida Public Library
Click here for map to Florida Library: 
You will learn about:
Google business

Get your Business listed on Google organic search

Facebook business & Social Media Advertising

Go beyond the usual Facebook and reach your targeted audience for a small fee

Remarketing

Remarketing helps you reach people who have previously visited your website. They can still keep on seeing your ads when they browse other websites or when they search for terms related to your products or services on Google.

Professional Email Newsletter & WhatsApp marketing strategy

Send personalized communication to your leads or customers for specific events in the year
Send a quarterly newsletter to (1000+ recipients) | Send a Monthly text (WhatsApp or SMS) campaign. (T&Cs)

CRM – (Customer Relationship Management)

Setup a CRM to better manage your contacts, keep track of customers' info and engagements with your organization

Analytics & Reporting

Get a statistical view of what is happening on your digital platforms such as website, social media sites etc.
In addition to the above, by attending our workshop you will also have the benefit to:
Sign up for Better Hosting

Migrate your website to a better managed, more secure, robust and scalable environment

Get or improve your Facebook Business page with free setup fee

Including designs of Facebook covers and a couple of posts.
NB:     Should you agree to sign up and move your hosting to Afrinest Online Solutions
We shall keep your hosting cost similar to those paid at your current hosting company.
You shall enjoy extra benefits such as technical support and website updates, quarterly reports and consulting
And many more.
Call us today on –  0720246800   | 065 892 4694 | 011 057 6898  |  Email: info@afrinestonline.co.za
Visit us at www.afrinestonline.co.za